NO VACANCY RE 2 PACK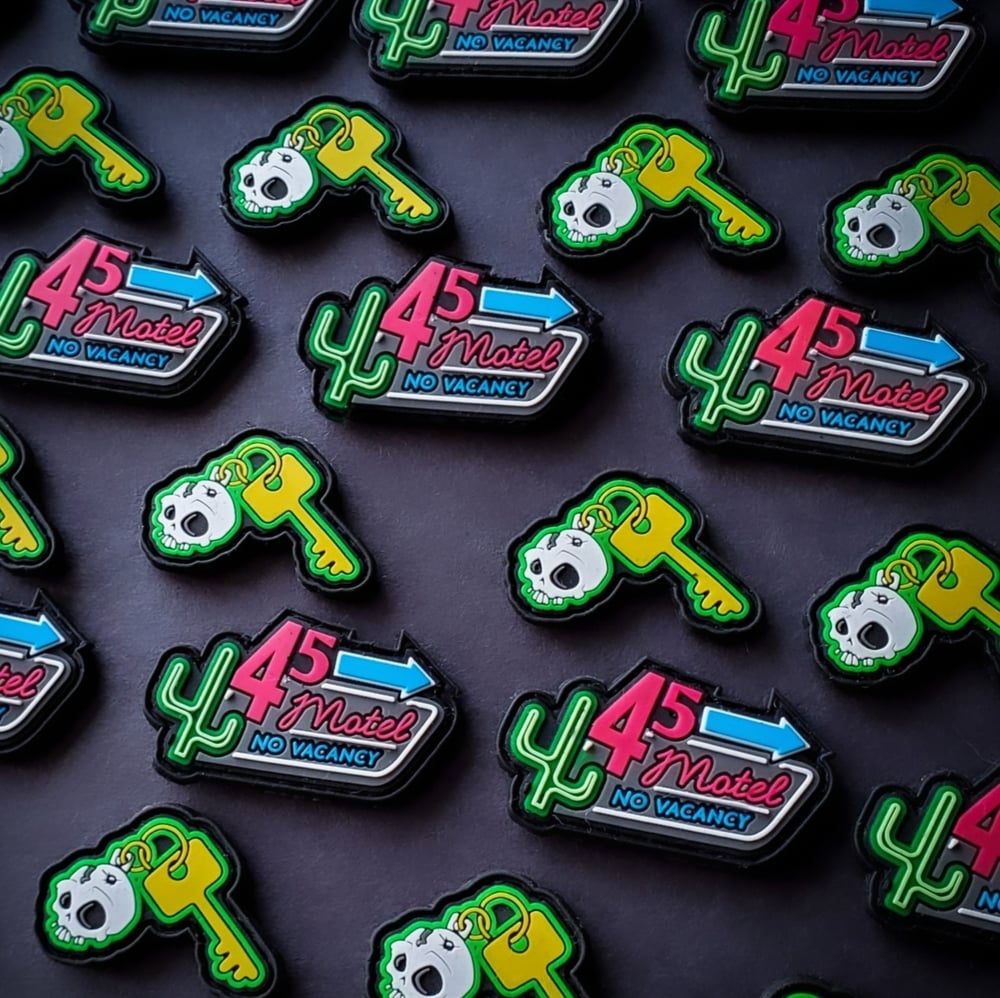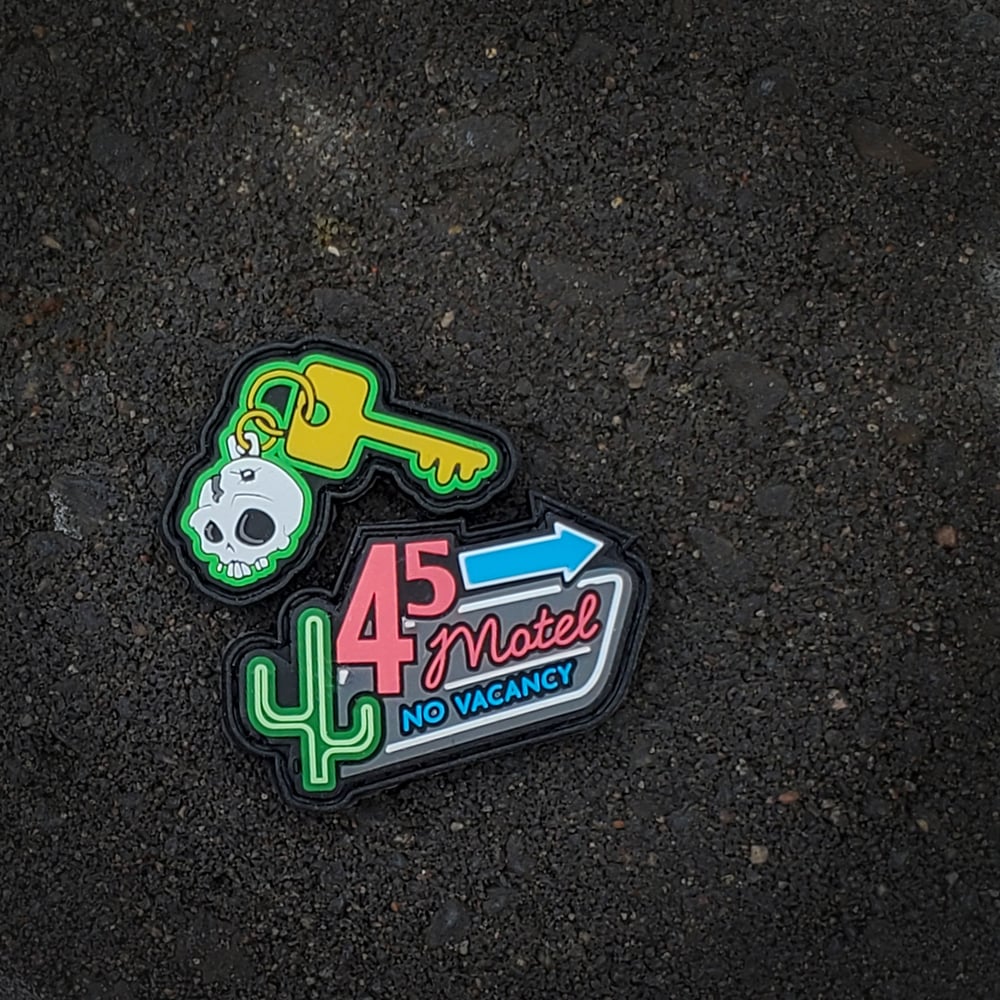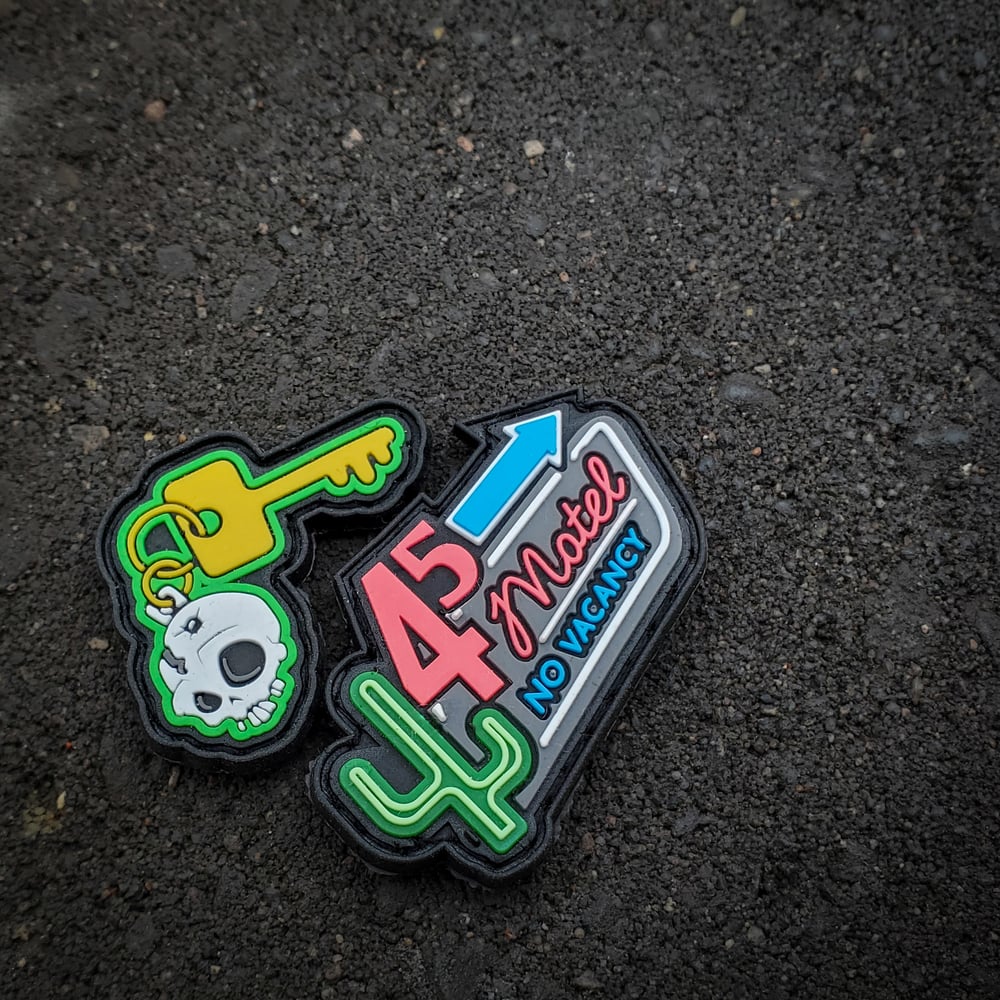 Somewhere off route 66... or maybe it was route 50? A desert paradise with a heated pool and free cable tv. "No Vacancy"
Pvc / Hook loop
Each pack comes with one of each patch.
Skull key measures
1.5" long x .75" tall
Motel sign measures
1.75" long x 1" tall
** LIMIT ONE PACK PER HOUSEHOLD. MULTIPLES WILL BE REFUNDED **
Thanks everyone.