TEMPLAR G3 TI DARKENED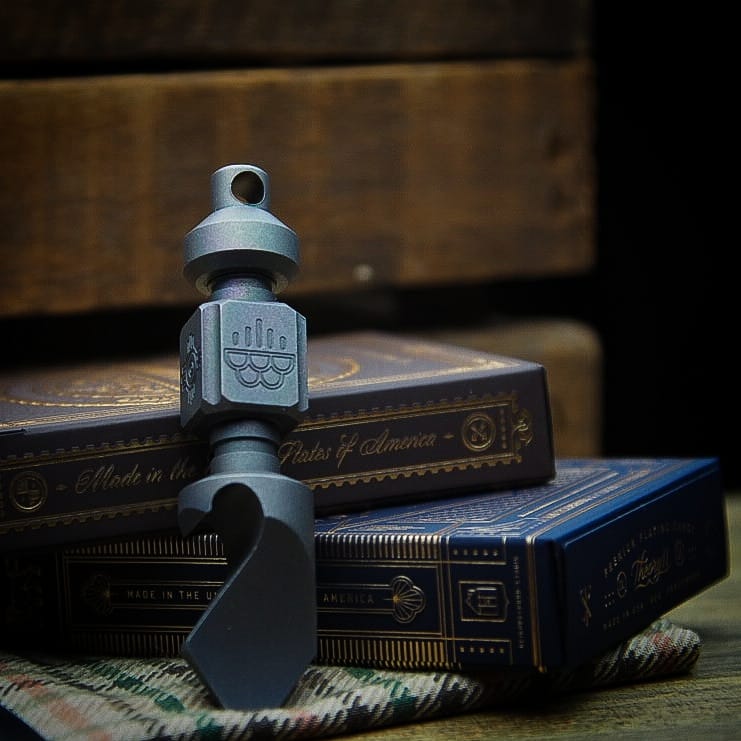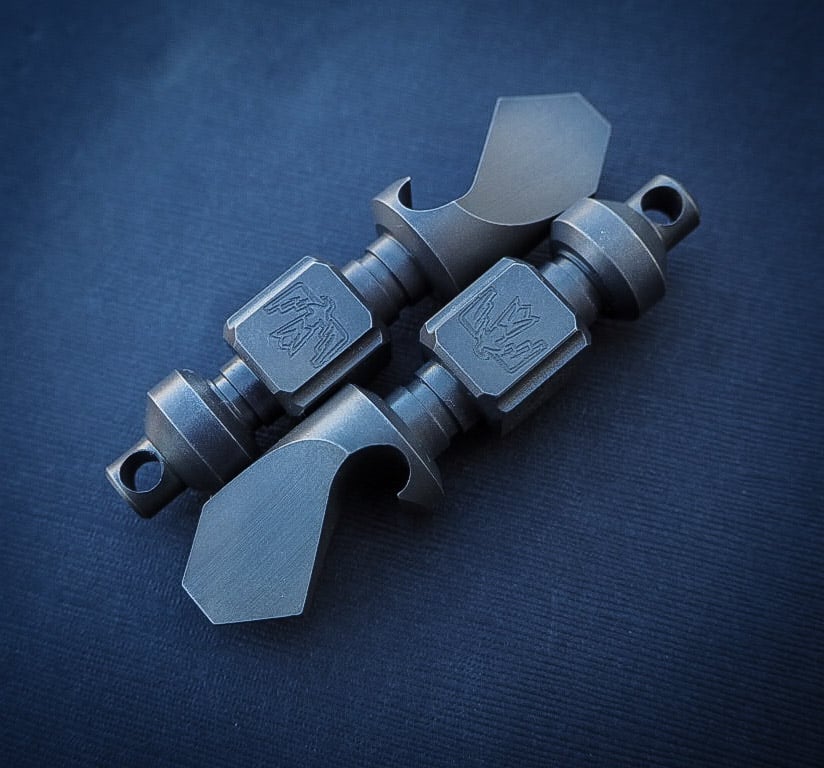 The Templar Gen 3 is the third installment in the Templar lineup.
This tool is multifunctional as a prybar, a bottle opener and also an impact tool. Crafted from high grade materials here in Alberta Canada.
The Templar Gen 3 features a unique design with four engravings around the middle of the tool. The 45 logo, Indian rain clouds, the falcon, and a Zia native sun symbol.
Dimensions:
3.091" long
0.714" widest portion